Saint-Malo is a port town famous for Intra-Muros, a medieval city next to the sea surrounded by tall walls. It's quite picturesque and worth a visit when in Bretagne. Intra-Muros is the most centric area, so it's best to stay here, specially if you don't have a car since St. Malo lacks public transportation, besides a few buses that run during the day.
This area is also famous for the small "disappearing" islands that you can only visit when the tide is low. The tide changes so dramatically that if you are in one of the islands during high tide, you'll be stuck there for about 6 hours until the tide comes back down again. One of the memorable spots near Intra-Muros was Le Velvet, a cozy and vintage looking bar that serves delicious mulled wine in the winter.
Another historical landmark to visit when in St. Malo is Solidor Tower, it is beautifully light at night. I loved walking around it at night listening to the beach waves. 
Dinard is another Bretonne beach town. It is right next to St. Malo. I recommend visiting during the day and visiting the Market. There are many places to try delicious Bretonne goods such as cider, cheese and pastries. After this, I went walking along the "board walk" that actually surrounds some rocky hills offering both an ocean view, as well as views of my "future homes" aka really beautiful and large houses by the beach I will never be able to afford but I can still appreciate and dream about.
After the walk, I found myself at a local pub that had the best thing to eat in both St, Malo and Dinard, the Coquille St. Jacques, aka Scallops. They are served in a crêpe, with pasta or in their shells. I lost count of how many I had during my visit to Bretagne. That's where most of my money went. I also spent it in Kouign-amann (buttery cake) aka Bretonne Cake pronounced "Queen Aman". Another thing to try while in Bretagne. The server at this local pub called Le Skipper was so nice and patient with my "baby French". She was mainly intrigued, since it seemed I'm the first Mexican they had ever seen in that town. At least, that they know of.
The most curious thing about the Northern French, is the way they drink coffee.
Coffee bowls are a thing! Their excuse is that they have to get the energy from somewhere else due to the lack of sun. Sounds legit.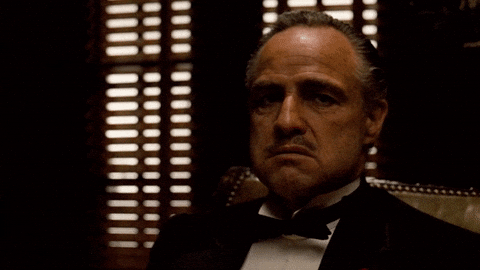 I noticed the trend when I saw the bowls with names on every souvenir shop. I thought there were for dogs. Later, a local explain the logic behind them. Quite a contrast from the rest of Espresso drinking Europe. My though was "And they saw Americans super size everything", but then again, to each its own.
A curious rumor about Dinard is that the house from Hitchcock's Psycho was inspired by a house along the coast of Dinard. This explains the random Hitchcock statue with birds, that ironically was covered in bird poop.
There are many beautiful cities and towns to visit while in Bretagne besides the mentioned above, such as Rennes and Nantes. Pays de la Loire is also very near and worth a visit. Remember to bring an umbrella, even when visiting in the summer, since the weather changes drastically. No matter where you stay, enjoy the delicious French wine, cheese and bread. Give seafood and Kouign-amann a try when in Bretagne, walk it all off with a stroll around the coast (during low tide please) and always BE PRESENT!